Tying Forests to Fish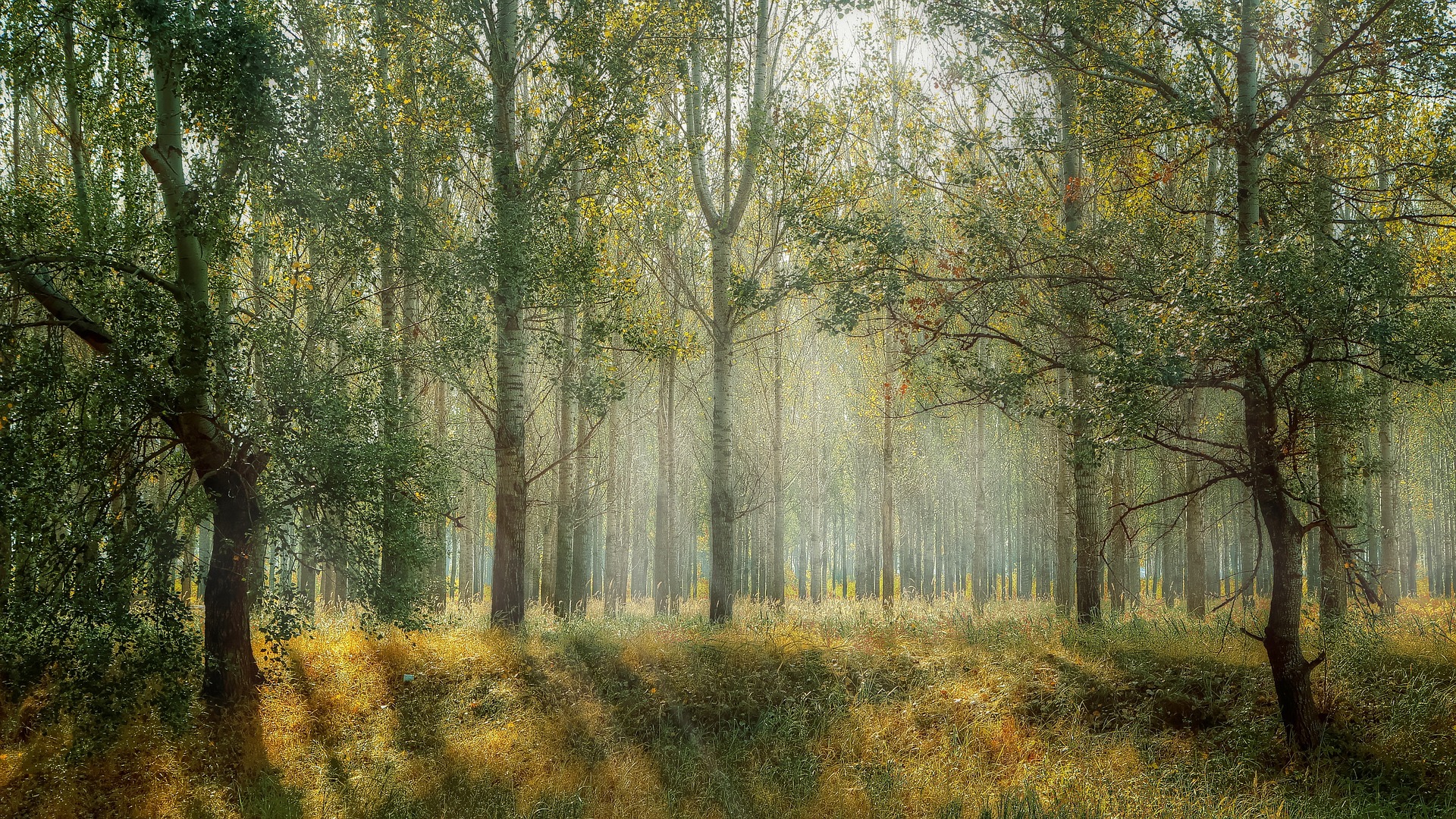 Why would SALT attend a meeting about forest legality?  To learn. What can our community learn from work to stop the illegal timber trade?  A lot, as it turns out.
The third annual World Resources Institute (WRI) Forest Legality Week was hosted in Washington, DC from October 8-10.  The WRI Forest Legality Initiative was a founding inspiration for SALT. Originally developed by USAID with other U.S. government partners, the Forest Legality Alliance has now transitioned and carries on important work in illegal logging.  
The overwhelming commonality between the two fields is that traceability is a key solution to address illegal behaviors.  Some observations and takeaways:
Similarities
Multiple initiatives are working to tackle the issue. We're not alone in having many alliances, collaborations, projects, etc. – Tropical Forest Alliance, Global Forest Watch, Forest Legality Initiative,

Extractives Industries Transparency Initiative (EITI)

(which took on timber in addition to oil and gas after lobbying) and the International Tropical Timber Organization (ITTO) to name a few.  I'm sure all of this work is unique, but seafood struggles with a complicated and busy landscape as well.

Companies secure local businesses in a country to operate but are usually owned by larger foreign companies

Transparency is essential for enforcing existing regulations and to stop illegality.

The Open Timber Portal is an online resource that synthesizes reports and highlights key findings and curates relevant information. The platform aims to improve access to comprehensive country-specific information about forest management and harvesting, and increase the effectiveness of regulations on illegal logging, such as the U.S. Lacey Act and the EU Timber Regulation (EUTR). 

Technology interoperability is an issue in forest traceability as well.

Voluntary certification schemes are plentiful.

Producer country and consumer country needs are vastly different.
Differences
There appears to be more transparent data in forestry.  Many presentations reported being able to identify fraud because of incongruencies in public reporting from exports, price, sales, and revenue.

Enforcement opportunities are many – Environmental Investigation Agency, CITES, Interpol, national governments, U.S. Dept of Justice, etc. – with illegal logging. There are fewer enforcement bodies and opportunities to regulate illegal fishing given the lack of monitoring and enforcement ability on the high seas, coupled with low capacity for monitoring and enforcement in many countries' Exclusive Economic Zones (including ports).

Why do certain governments ban illegal logging and enforce it but don't do the same for illegal fishing?

Forest concessions have clear boundaries with observable satellite data of deforestation and monitors can more easily access the forests than access fishing vessels.

Deforestation is linked to different agricultural commodities (food, etc.) so traceability or establishing linkages is harder.

In forestry, addressing illegality is spoken simultaneously with responsible and sustainable management of the resource. 
Other interesting questions and thoughts
How can governments model Norway? Norway uses its International Climate and Forest Initiative to firmly pursue conservation — withdrawing or reducing aid funds dramatically if targets or behaviors are not being met in countries where they invest.

Should philanthropic funds support law enforcement?  The question was asked since there are big issues around enforcement capacity: could donor funds be used to further support that capacity?  The answer was that it hasn't been thus far.
At the event, WRI launched the Open Timber Portal which intends to reward good actors throughout the supply chain and expose information on those who are not.  Funded by DFID, Norway, USAID and others: "OTP brings transparency to timber operations. It makes public previously inaccessible information about on-the-ground management practices and compliance with timber legality requirements. It compiles information from three different sources: official concession boundaries and the list of registered forest operators from the government; documents uploaded voluntarily by forest operators to demonstrate compliance; and observations by third party forest monitors."
On the final day, SALT Advisory Committee member Giuliana Torte presented on the EU policies on legality in timber and drew a parallel to IUU fishing – bringing my participation full circle. You can find the full agenda here or reach out to WRI if you have more questions.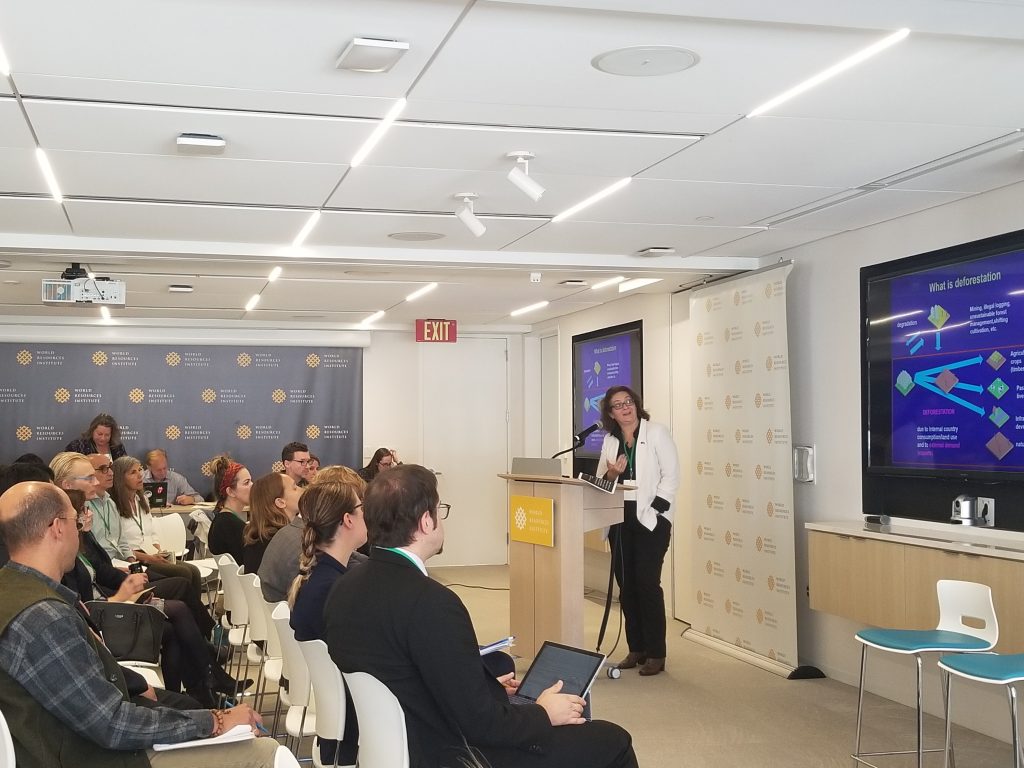 Should SALT host something similar to this week-long forestry event for learning, but for Illegal, Unreported, and Unregulated (IUU) fishing?  Let us know your thoughts.