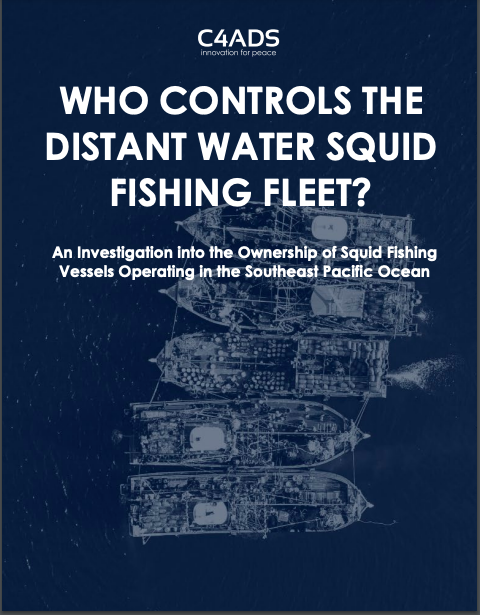 This report presents the results of the analysis of the publicly available Automatic Identification System (AIS) conducted by C4ADS. The analyzed data involves distant water fishing (DWF) vessels targeting jumbo flying squid in the Southeast Pacific Ocean.
This analysis used AIS signals emitted by fishing vessels AIS signals in the region between 2015 and 2020 to identify potential illicit activity. Indicators of illegal activity include transmission gaps over 24 hours, the reporting of false locations, and the use of multiple Maritime Mobile Service Identities (MMSIs).
Facts like vessels' ownership and past behavior, including any alleged incidents of forced labor or IUU fishing, were also analyzed to support the report's conclusions.