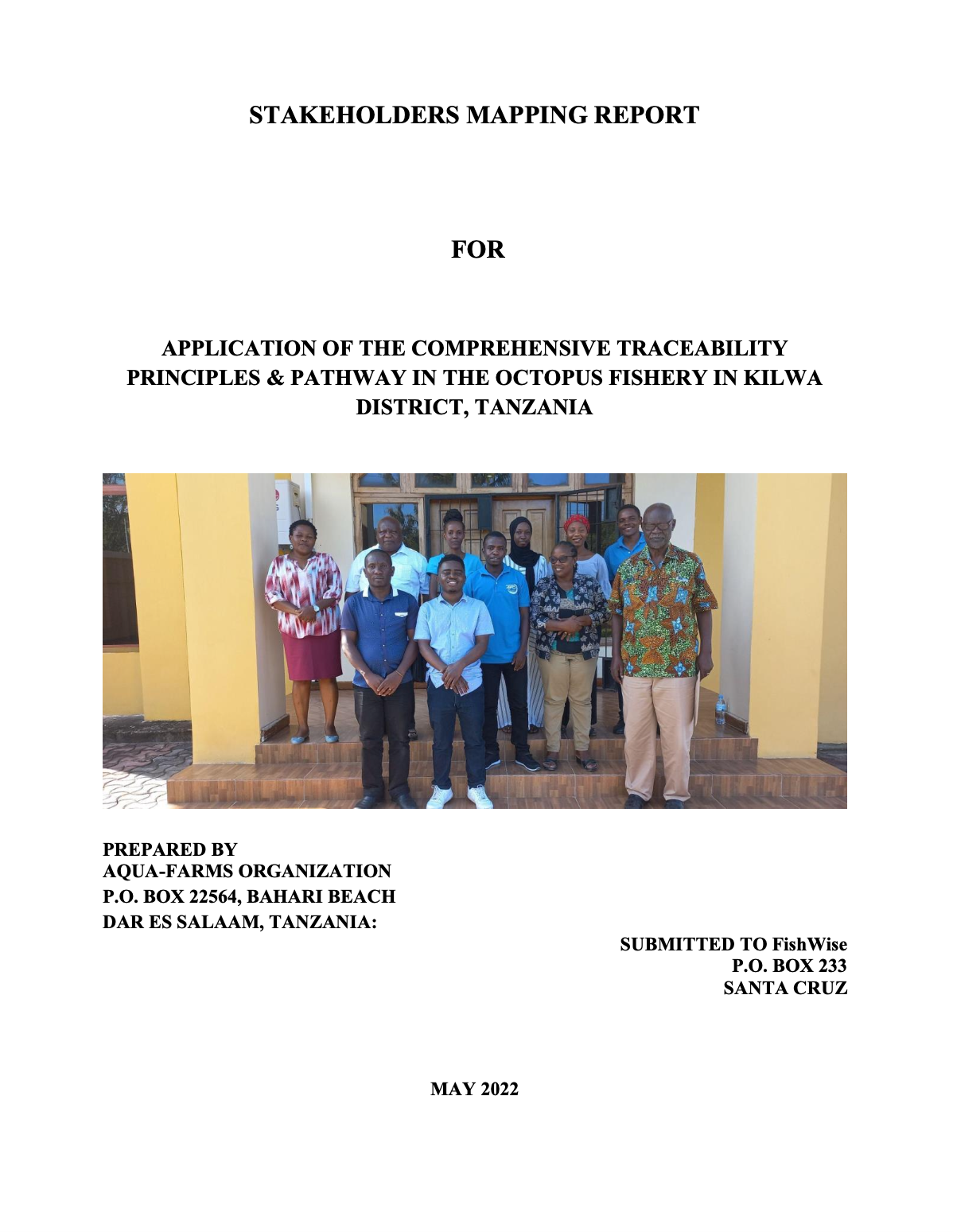 SALT's local partner, Aqua-Farms Organization, conducted a stakeholder mapping analysis. The objective of this study was to conduct a comprehensive stakeholder's analysis for the
application of the electronic Comprehensive Traceability Principles & Pathway in the Octopus
Fishery in Kilwa District, Tanzania. Although findings are specific to the Kilwa District octopus fishery, processes and tools used can be applied in other cases looking to better understand stakeholders impacted by eCDT programs.