Comprehensive Traceability Principles
Register for this Exciting Launch
Both sessions will share the same content, please chose whichever best accommodates your schedule:
Where do I start in designing an electronic traceability program for seafood?
Collecting information to transfer along the supply chain has the power to provide value to a broad range of groups, yet current systems don't typically pass on potential data benefits to other users.
Organizations often work on pilots and projects with one goal in mind, such as meeting import requirements but not better managing a fishery. Or they cannot connect these projects to existing data systems. A lack of sufficient compatibility hinders the ability of data and technology systems to realize the potential of an electronic traceability system, or support the collective action required to combat illegal fishing, social injustice, and strengthen fisheries management.
SALT believes that electronic catch documentation and traceability (eCDT) systems should be comprehensive, in that the data supports social, environmental, and economic well-being overall.
So, when designing comprehensive eCDT systems, what are the key things to consider?
SALT has worked directly with eCDT experts for over a year to create six principles that can be easily understood and geared towards developing new systems or improving existing ones. Accompanying these principles will be a Pathway to the Principles, providing step by step guidance and resources for designing, implementing, and initiating electronic traceability programs.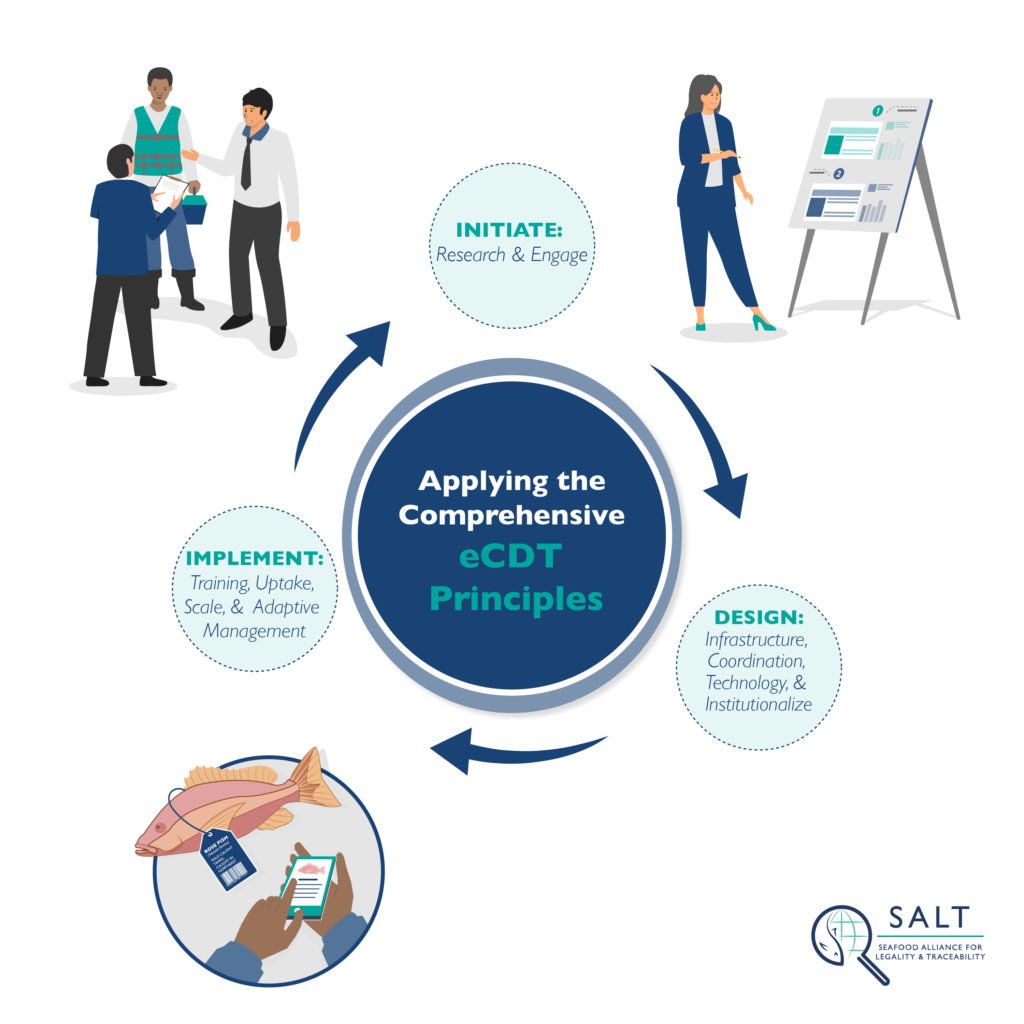 ---