Tokyo Sustainable Seafood Summit 2021
October 11, 2021

-

October 13, 2021

¥5,000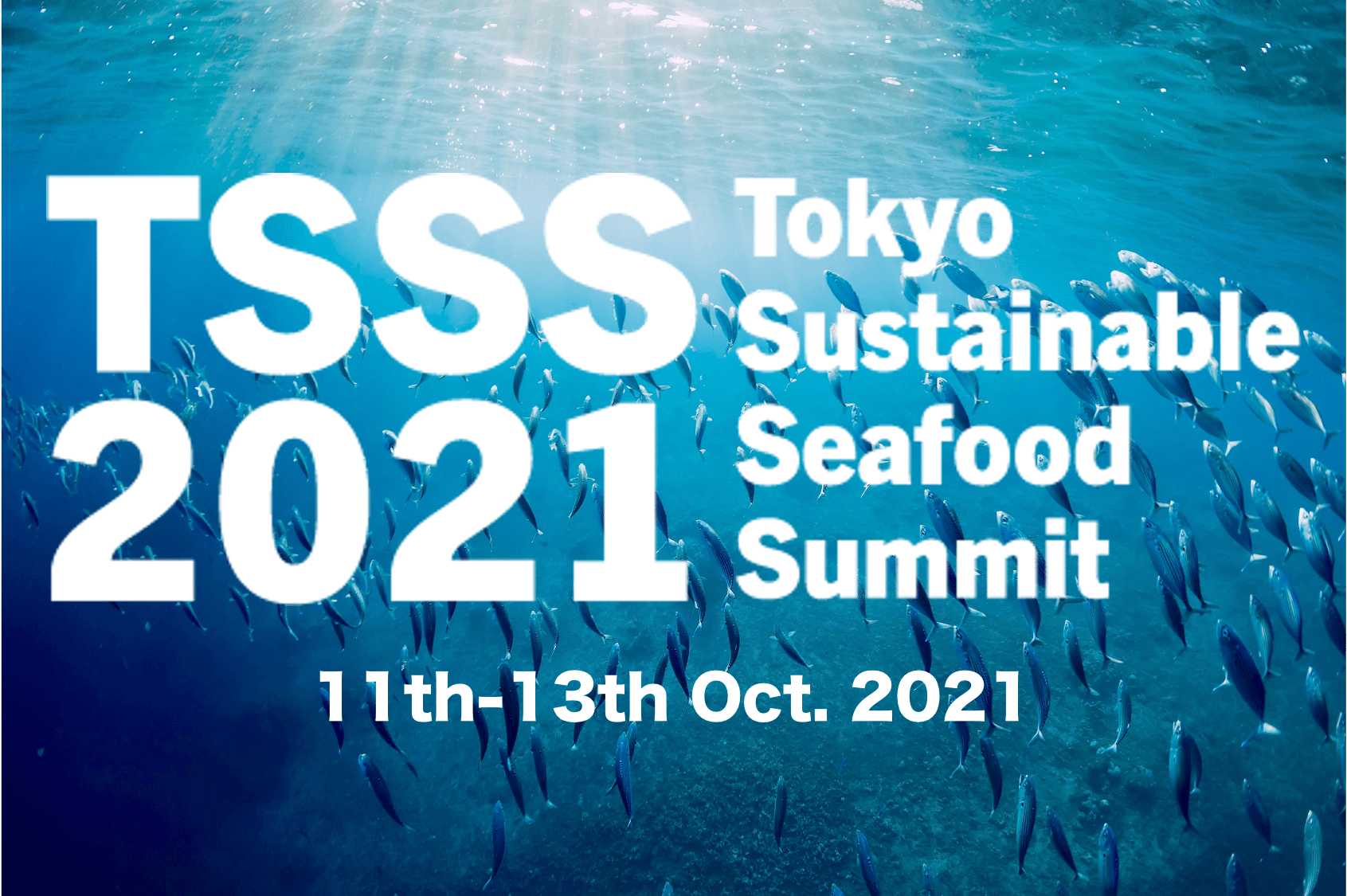 The international momentum for building a more sustainable society has been growing green recovery plans which combine climate change measures and biodiversity conservation.
The ocean, which covers approximately 70% of the Earth's surface area, plays a major role in solving both of these issues, and efforts to promote the blue economy which balances economy and sustainability, have been activated in many parts of the world.
This year's TSSS will be held in Japan, which has entered a new phase toward SDGs goal year, 2030, will focus on DX (Digital Transformation) and ESG investment which are key to the realization of sustainable Japanese fisheries.
By connecting Japan and other parts of the world online, various experts and frontrunners will bring together the latest knowledge and draw the next step of the sustainable seafood movement.
TSSS 2021 TOPICS
Using Blue Economy as a Roadmap for Achieving SDG Target 14 in 2030
Improving Stock Management and Optimizing Distribution of Global Seafood Supply Chain by DX
How ESG Investors See and Prospect Sustainable Seafood Initiatives?
The Global Fish Stock and Accelerating Business Initiatives
Non-Competitive Partnerships to Expand Sustainable Seafood Movement
SALT does its best to ensure the information posted on the events calendar is timely and accurate. Though we may post new developments, please visit the event website for the most accurate information. SALT does not endorse any events contained within the calendar; all language used in the description is from the event website.