Part 3. Long-Term Returns: Understanding and Maximizing Ecological, Social, and Economic Benefits of Electronic Traceability Programs
*Time & Date to be finalized


* This webinar is a part of the SALT Seafood Comprehensive Traceability Principles Webinar Series.
About This Webinar:
Theme: Long-term returns
Implementing a traceability program requires multi-stakeholder collaboration and resources to support the long-term success of the project. Without the right support and strategy, traceability projects often struggle to expand beyond the pilot phase. To create buy-in from stakeholders in a manner that improves the chances of long-term project success, traceability implementers must identify and maximize the ecological, social, and economic benefits of the electronic traceability program.
In this last webinar of the three-part webinar series, SALT will introduce two of the six Principles that are crucial to the execution and long-term success of electronic traceability projects.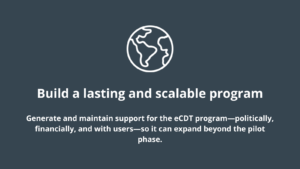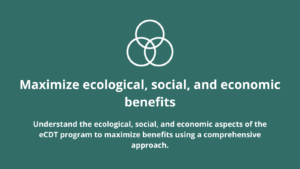 In addition to learning details of these principles and how to apply them, participants will hear from SALT's partners on how these Principles are adopted into their traceability works.
Registration for this webinar is not open yet. To receive the update from SALT, please make sure to sign up for our newsletter.
---
Back to the webinar series landing page

SALT does its best to ensure the information posted on the events calendar is timely and accurate. Though we may post new developments, please visit the event website for the most accurate information. SALT does not endorse any events contained within the calendar; all language used in the description is from the event website.