8th Annual World Ocean Summit & Expo
March 1, 2021

-

March 5, 2021
The 2021 World Ocean Summit & Expo agenda will deliver fresh, robust and action-oriented insights into creating a sustainable ocean economy. In 2021 we are expecting over 2,000 participants and the scope will be broadened to attract more industry leaders. We will retain the focus on high-level conversation and policymaking, and seek solutions to speed up appropriate action.
Speakers will tackle the hard questions to encourage industries to find effective solutions together on six topics: fishing, aquaculture, plastics, tourism, energy, and shipping.
Connect with SALT during the "Innovative technologies to speed up the transition to a sustainable fishing industry" panel on Thursday, March 4th at 12:40 GMT: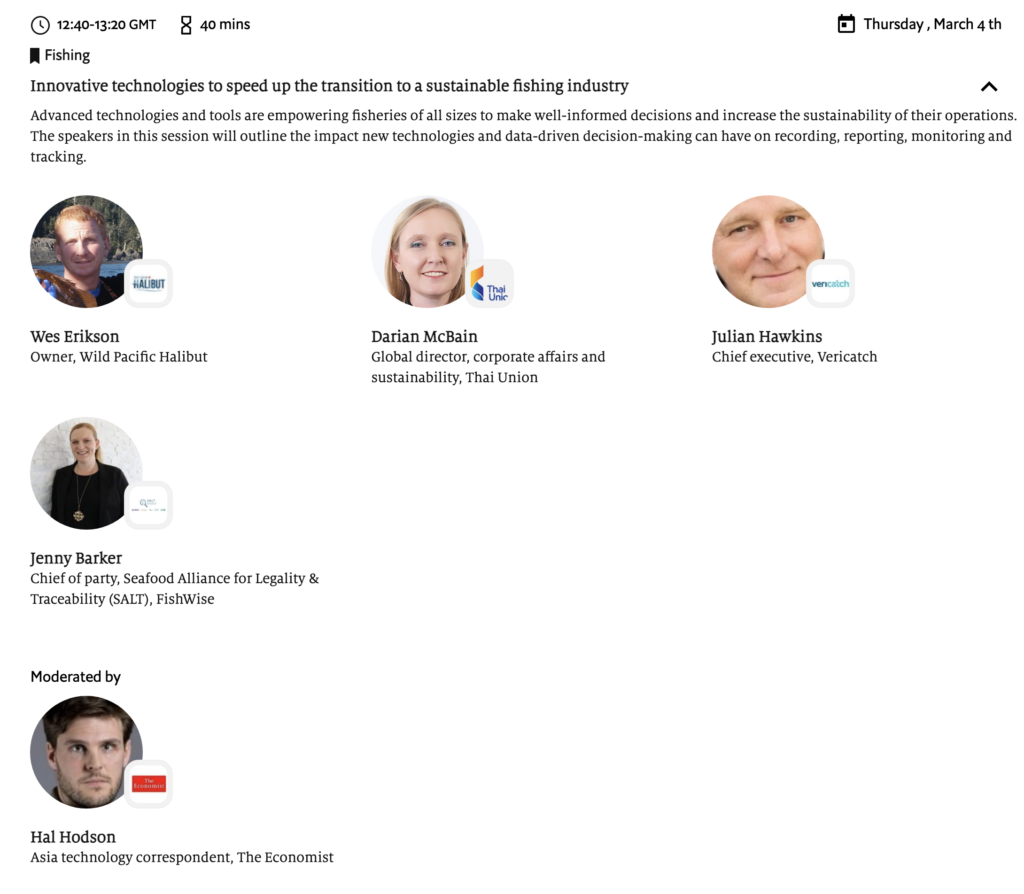 SALT does its best to ensure the information posted on the events calendar is timely and accurate. Though we may post new developments, please visit the event website for the most accurate information. SALT does not endorse any events contained within the calendar; all language used in the description is from the event website.